"SALES TRAINING - SELLING INFORMATION TECHNOLOGY"
Strategic Solution Selling Master class
PUBLIC SALES TRAINING WORKSHOP
2 DAYS - LONDON
(ALSO AVAILABLE AS AN IN-COMPANY WORKSHOP)
LMA SALES TRAINING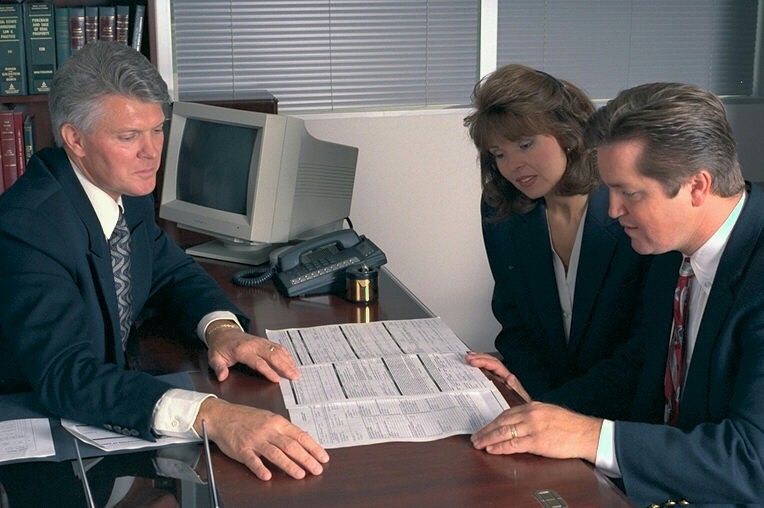 "Integrated Sales Training"
Public Course Programme
Next Course Late 2007
Venue - Wembley Plaza Hotel - London
Please contact LMA to register interest in this workshop
We will then advise you of dates by e-mail
"THE MOST SUCCESSFUL PUBLIC SALES TRAINING WORKSHOP SPECIFIC TO SUPPLIERS OF INFORMATION TECHNOLOGY, EVER RUN IN THE UK".
THE 'PREFERRED' PUBLIC SALES TRAINING WORKSHOP FOR IT SUPPLIERS.
This Public Workshop has been running on a regular basis since 1983! During this time it has been attended by many thousands of sales and pre-sales support people from suppliers of IT systems, software, services and consultancy. Please click 'client list' above to see a list of some of the suppliers who have supported this programme over the years.

The workshop is run on a regular basis, has a maximum of ten participants per workshop and meets 'one off' training requirements which IT suppliers frequently have. The workshop is constantly being revised to take in to account changes in the market place.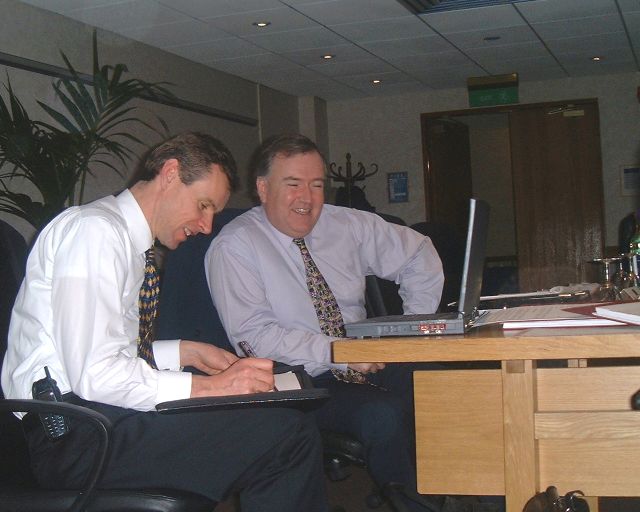 Delegates involved in a workshop syndicate - fun but hard!!!
Please note that this course can be run as an 'in-company' workshop with a different duration and with focus on specific skill areas.
WORKSHOP OBJECTIVES
To enable participants to:
Improve their ability to sell IT systems, software, services & consultancy.

Manage sales activity in a pro-active manner to achieve results/quota.

Use effective pre-qualification and ongoing qualification methods.

Set clear call objectives and sell in a systematic manner using a structured approach.

Understand how to manage the sales cycle and control and influence the prospect buying cycle.

Analyse and identify unique areas of 'differential' in the 'total'
product and company offering.

Identify the factors which impact the prospect's basis of decision and influence these factors favourably.

Develop a persuasive business case by adding value to the solution proposed.

Communicate complicated ideas and concepts effectively.

Use questioning and listening skills effectively to uncover needs.

Manage and develop major accounts effectively.

Construct a persuasive financial case with solid business benefits.

Demonstrate capability in all aspects.

Write good business letters, proposals and tender replies.

Handle objections effectively.

Obtain progressive agreement at each stage of the sale.
METHOD
This is a highly participative workshop with individual and group syndicate exercises. Use is made of video recordings to illustrate key issues in selling IT systems and services. Of particular interest is a video recording of a leading UK IT Director discussing what large corporations expect from supplier companies. Participants are encouraged to analyse their own prospects and customers during the workshop.
WHO SHOULD ATTEND?
New and experienced sales and pre-sales technical support people involved in selling IT systems, software and services. Participants will usually be selling in a competitive and technical marketplace.
WORKSHOP CONTENT
DAY 1: 9.15am - 6.00pm
An introduction to selling IT systems, software, services and consultancy into 2007. Selling in changing times!!

The sales performance formula - success and failure factors. Have you got what it takes to be a top sales person? Individual exercise.

Some key ideas - managing the comparison process and the business cycle. Factors you may not have thought about but need to know.

What prospects and customers want from sales and pre-sales people.

The structure of a sale and the complimentary buying process.

Mapping where you are in the process. How this defines the selling activities to undertake.

Activity management to achieve target/quota. Some key issues to consider.

Setting call objectives - establishing credibility with the client - building rapport - controlling the meeting - creating action points.

Early qualification of prospects - things you need to know - avoiding free consultancy!

Film: 'Good people to do business with'.

Syndicate analysis/review and implications. The process of communicating ideas and concepts effectively. Questions to uncover needs. Hot buttons, and business issues.

Using a consultative approach without applying pressure.

Motivational factors that affect decision making - removing the 'risk factor' - getting on the 'short list', adding value and business benefits.

Individual exercise: Product - company and competitor analysis.

Evening: Individual exercise - Building aspects of 'differential'. Building aspects of 'differential' and adding value. Behavioral Activity Profile.

DAY 2: 9.00am - 6.00pm

Introduction to Basis of Decision methodology - Understanding and influencing the prospect's decision factors favourable towards your solution.

Individual exercise: Basis of Decision factor list. Identifying 'differential'. Making life difficult for the competition.

Individual exercise: Adding value and business benefits - financial analysis and R.O.I.

Discussion session on identifying the business benefits of 'enabling' technology.

Managing multi - level decision processes in organisations. Who makes the decision? How to sell to the people that matter.

Controlling the complex sale. Finding ways to shorten the selling/buying cycles.

Account Management and Business Development - best practice guidelines.

Introduction to Major Sales Analysis and ongoing Qualification Documentation.

Communication skills - questioning and listening. Understanding behavioral styles.

Demonstrating and proving capability in all aspects - methods available.

Hard copy documentation - e-mail, letters, draft discussion documents to measure customer commitment and advance the sales cycle.

Proposals and Responses to Tenders - producing a good business case.

Handling objections and gaining progressive agreement and commitment. Closing techniques that work.

End course action plans.
BOOKING DETAILS
Telephone: 01323 471730 (Booking Hotline) for 'faxback' booking form. Fax: 01323 471869
E-mail: mailto@larrymonk.co.uk

Cost: £699(includes a full set of course notes, lunch and refreshments during the day).

VENUE
Wembley Plaza Hotel - Wembley - London - UK (was Hilton National).
This is a non residential workshop but overnight accommodation is available at the Wembley Plaza Hotel at a reduced rate. Accommodation must be booked separately and charges are the responsibility of the client to settle.
TERMS OF PAYMENT
Payment is due 14 days before the start of the workshop.
Cancellations/transfers after places have been confirmed will incur an administration charge of 25% of the full workshop fee. We are sorry, but cancellations within 14 days of the course cannot be accepted and will be charged at 100% of full rate. Substitute delegates can be made at any time. Please notify us immediately.

You are the
visitor to this site since update.
Sales training courses in the uk, sales training and sales appreciation for technical support, business presentation skills, business proposal writing and responding to tenders, advanced sales training and negotiation skills, sales management, sales training workshops uk, post sales business consulting, strategic marketing, selling to major accounts, account management and development, consultancy services, solution selling and strategic selling, web enabled pre-qualification, sales analysis and forecasting, project management, stress management, training needs analysis, letter writing, business development. Public and in-house workshops to meet your specific needs. sales training uk.
LMA Sales Training and Consultancy Services
6 Kensington - Silver Wharf - Sovereign Harbour - BN23 5NH
Tel: 01323 471730 - Fax: 01323 471869

Copyright LMA Sales Training and Consultancy Services © 1994-2007
All rights reserved.

Sales Training UK