IT SALES TRAINING WORKSHOP
LMA Sales Training UK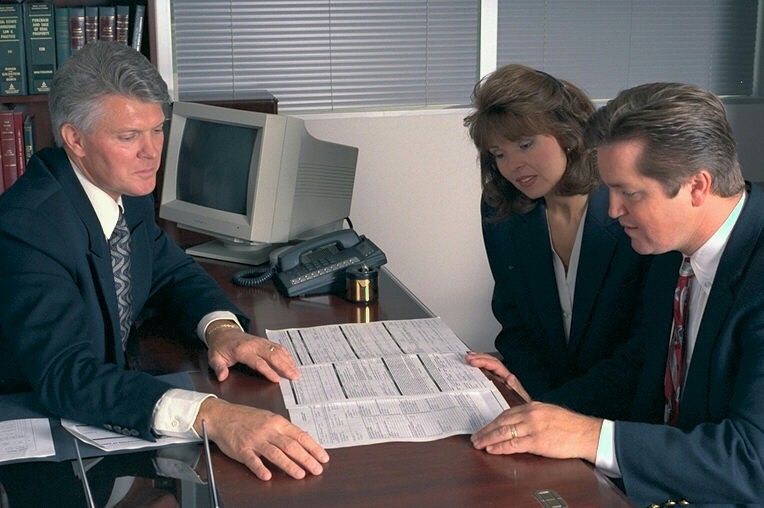 "Integrated Sales Training"

"IN COMPANY ONLY"
TWO OR THREE DAY SALES TRAINING COURSE TAILORED TO YOUR SPECIFIC REQUIREMENTS. THE FOLLOWING INFORMATION IS PROVIDED AS A GUIDE TO POSSIBLE WORKSHOP CONTENT AND CAN BE MODIFIED TO MEET INDIVIDUAL COMPANY NEEDS.
INTRODUCTION
Over the last decade, the tremendous impact of Information Technology on the way companies run their businesses has brought profound changes. Suppliers, too, have experienced significant changes. Having a 'better mouse trap' is no longer a guarantee of success. Penetration of the market needs to be fast before competition catches up. The front line marketing, sales and support effort needs to be well organised and effective to be successful.

For many years sales people have been trained to apply sales 'techniques' with much emphasis on 'handling objections' and 'closing'. This may work in the short sales cycle environment. Technique alone does not work in the more complex sales cycle and is hardly likely to be appreciated in a board room when a major new IT solution is being considered. A decision that may effect the whole strategic future of a business for the next 5 years or so.
ESSENTIAL SALES SKILLS
To sell effectively, several hundred thousand pounds of 'system', software, hardware, or consultancy will involve some very important skills. The salesperson needs an understanding of the business environment and the way in which decisions are made. He or she needs to be a true professional, an advocate, a consultant, and educator. This will mean explaining complicated concepts in a manner which is relevant and understandable by the client. This special in-company sales workshop focuses on the many skills required, and uses a client specific case study to add relevance. This enables role plays and syndicate exercises to be an integral part of the course.
AN IN-COMPANY COURSE FOR SALES AND PRE-SALES SUPPORT PEOPLE
IT SUPPLIER SALES WORKSHOP
COURSE OBJECTIVES
To enable participants to:
Improve their ability to sell IT systems/software/services to prospects and customers.

Understand the 'systems' selling cycle and the prospect buying cycle.

Sell systematically, by planning a strategy based on a structured approach.

Qualify prospects effectively.

Analyse key 'products' and the `total' offering, plus major competitors.

Communicate key benefits verbally and in writing.

Identify and influence factors which affect a prospect's basis
of decision.

Identify, control and influence the multi-level decision process.

Practice the preparation and delivery of a business presentation.

Write proposals which are strong sales cases.
COURSE PROGRAMME
Day 1: Commence 9.00 a.m.
| | |
| --- | --- |
| | Introduction and course objectives. |
| | Solution selling, some key ideas. |
| | The structure of an IT sale. |
| | The complimentary buying process. |
| | Planning calls, setting call objectives and initial qualification. |
| | Introduction to case study. |
| | Syndicate exercise: planning for call 1. |
| | Role play 1: initial call on case study. |
| | Review and evaluation. |
| | Assessing the follow-up required. |
| | Written communication and its value. |
| | EVENING: Syndicate exercise: groups analyse specific product/company areas and major competitor advantages and disadvantages. |
Day 2: Commence 8.45 a.m.
Presentations by groups and review.

Understanding the factors that influence the prospect/customer's decision making process.

Syndicate exercise: groups produce basis of decision factor list
for discussion.

Developing a strategic approach.

Introduction to Qualification Control Documentation and Major Sales Analysis form.

Communicating skills.

Syndicate exercise: planning for call 2.

Role play 2: basis of decision call.

Review and Evaluation.

Presentations at senior level - guidelines on structure and preparation of a business presentation to case study company.

Evening: Syndicate exercise - Groups produce business presentation to case study company.
Day 3:Commence 9.30 a.m. (Time allowance for final rehearsal of presentations).
| | |
| --- | --- |
| | Formal group presentations(CCTV). |
| | Review and evaluation of presentations. |
| | Film: 'Proposals' |
| | Proposals - sales orientated documents. |
| | Closing and negotiation phases. |
| | Role play 3: closing call on case study. |
| | Review and Evaluation. |
| | Discussion. |
| | End course evaluation and comments. |
NOTE:
This is an intensive residential course involving evening work on days 1 and 2. The programme can be modified and run over 2 days if required. Evening work is normally required on day 1.
COSTS
Based on £300 per delegate per day + accommodation and mileage at 45p per mile. A full set of workshop notes for each participant is included in the price. Please note that a 'maximum' charge of £1800+VAT per trainer day applies to this workshop.

LMA Sales Training and Consultancy Services
6 Kensington - Silver Wharf - Sovereign Harbour - BN23 5NH
Tel: 01323 471730 - Fax: 01323 471869

IT Sales Training Workshop