SALES APPRECIATION
FOR IT PRE-SALES TECHNICAL SUPPORT PEOPLE
LMA Sales Training UK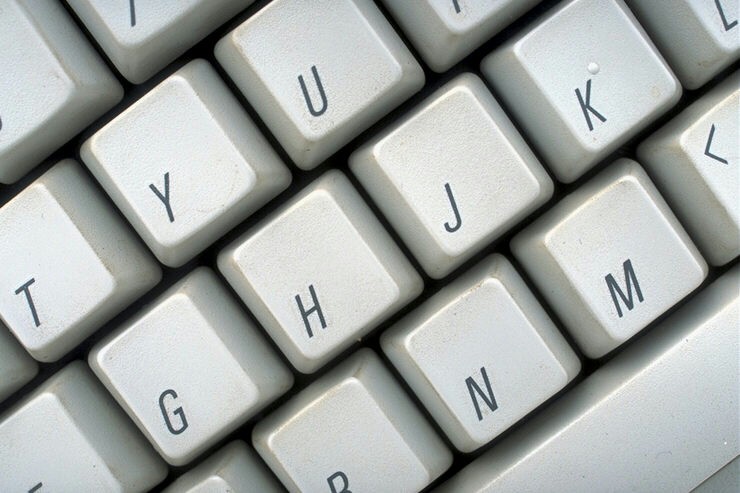 "Integrated Sales Training"

TECHNICAL SUPPORT PEOPLE SHOULD SELL TOO!!
1 (OR 2 DAY) SALES APPRECIATION FOR TECHNICAL SUPPORT WORKSHOP - "IN COMPANY ONLY"
NOTE: THIS WORKSHOP CAN BE RUN IN A MODIFIED FORMAT AS AN INTENSIVE 2 DAY WORKSHOP - PLEASE CONTACT LMA FOR FURTHER DETAILS.
INTRODUCTION
You know how important it is for all technical support personnel coming into contact with prospects and clients to be fully trained and confident in all aspects of their jobs. For Information Technology suppliers competition is fierce, sales cycles can be long and it is not only the salesperson who makes a significant contribution towards achieving the company's objectives. The technical support team also play a vital role.

The front line sales people depend on both pre and post sales people. Managing a sales over a period of time involves a team effort, with each member working closely together to provide a concerted effort.
GOOD SUPPORT IS THE CRITICAL FACTOR
The role of both pre and post sales support is becoming more and more crucial to a supplier's success in a highly competitive market place. How support present themselves during a sale can shape a prospect's impression of a supplier very early on. Once a sale is made the ability of post sales support to deliver 'expectations' will shape ongoing relationships.

Sales Appreciation for Technical Support is a unique course, aimed at pre and post sales support people, to show them how they can make a positive contribution to the sales drive. Participants learn how to relate to prospects, customers and other sales personnel and are given a detailed understanding not only of the sales cycle, but ways in which they can exert a positive influence on the customer's decision making process.
A COURSE FOR PRE AND POST SALES TECHNICAL SUPPORT PEOPLE TO HELP THEM ACQUIRE SKILLS TO MAKE A POSITIVE CONTRIBUTION TO THE SALES EFFORT.
WORKSHOP OBJECTIVES
To enable participants to:
| | |
| --- | --- |
| | Understand how pre and post sales support people can contribute to the company's sales objectives. |
| | Make a positive contribution to customer and prospect relationships. |
| | Plan and prepare for calls on customers to meet specific and defined objectives, both on joint calls and on their own. |
| | Appreciate the sales process and how pre and post sales people can position their own activities and contribute to a total `team' sales effort. |
| | Be aware of how and why a customer/prospect arrives at his decision criteria and how pre and post sales can influence this criteria. |
| | Gather facts and opinions from customers and prospects by using correct questioning and listening techniques. |
| | Contribute to the effective organisation and running of demonstrations and presentations. |
| | Handle customer complaints and problems in a manner with concern and responsiveness. |
| | Contribute good sales orientated technical sections to proposals. |
COURSE PROGRAMME
Day 1 - Commence 9.00 a.m. - End 7.00 p.m.
| | |
| --- | --- |
| | Introduction and course objectives. |
| | The pre and post sales support function - relationship with the sales team - some things you should and should not do! |
| | Key ideas relating to technical support/consultancy skills - the business cycle - 'everyone sells' philosophy. The support role - technical or business? |
| | The performance Improvement Formula - how it affects technical support people. |
| | Syndicate exercise: groups identify knowledge and skills required to carry out the role of a technical support person. Feedback and discussion. |
| | What customers expect from pre and post sales technical support. |
| | The pre and post sales technical support function related to the structure of a sale. |
| | The sales cycle and where technical support activities contribute in the cycle. |
| | Understanding the complimentary buying cycle the customer is going through. How support can influence this process favourably. |
| | Film: 'Good people to do business with'. |
| | Syndicate exercise: Groups analyse issues arising from the film. |
| | Managing Activity in accounts - whose responsibility? |
| | Planning for meetings with customers - preparation - setting objectives - establishing credibility - controlling a meeting - creating/agreeing action points. |
| | Delivering and managing customer expectations. |
| | Identifying new business opportunities - why and how? |
| | Introduction to 'Basis of Decision' methodology. A mechanism for technical support to influence customer decision making factors in a positive manner. |
| | Syndicate exercise: identifying factors associated with a decision by a company to implement a product/service/solution that you are involved with. |
| | Motivational factors that affect customer decisions - rational and emotional. Understanding how these factors drive clients to use 'enabling' technology. |
| | The communication process - questioning and listening - examples and exercises |
| | Demonstrating/presenting capability - in all aspects. |
| | Written communication - e-mail - letters - discussion documents - responses to tenders - key guidelines. |
| | End workshop review/discussion and action plans. |
NOTES: This workshop can be modified to an individual client's requirements and extra emphasis placed on those areas that are of particular relevance to participants.
METHODS
Instructor sessions are combined with individual exercises and group syndicate discussions to provide variation and participation. Video recordings or films are used to illustrate specific points.
WHO SHOULD ATTEND?
New and experienced pre - or post sales technical support people working for Information Technology supplier companies. Typically, participants will have a good technical background and be involved in the customer/prospect interface on a regular basis. Much of their work will be assisting salespeople or of a problem solving nature. Frequently, they may be involved in influencing the customer/prospect towards a specific course of action. A better appreciation of the total sales process will assist in all communications, both internal and external.
COSTS
Based on £300 per delegate per day + accommodation and mileage at 45p per mile. A full set of workshop notes for each participant is included in the price. Please note that a 'maximum' charge of £1800+VAT per trainer day applies to this workshop.

LMA Sales Training and Consultancy Services
6 Kensington - Silver Wharf - Sovereign Harbour - BN23 5NH
Tel: 01323 471730 - Fax: 01323 471869

Copyright LMA Sales Training and Consultancy Services © 1994-2007
All rights reserved.

Sales Appreciation for Technical Support