ADVANCED SALES AND NEGOTIATION SKILLS
LMA Sales Training UK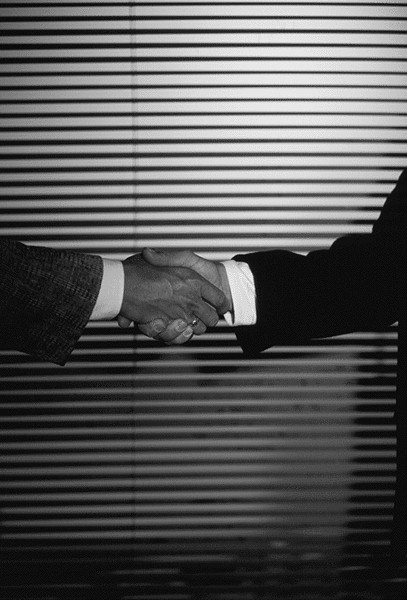 "Integrated Sales Training"

INTENSIVE 2 DAY RESIDENTIAL WORKSHOP - "IN COMPANY ONLY"
NOTE: THIS WORKSHOP CAN BE RUN AS AN INTENSIVE 1 DAY WORKSHOP - PLEASE CONTACT FOR DETAILS
INTRODUCTION

Over the last 10 years negotiation has become a major part of the final stages of a business deal. Now, everything has become "negotiable" as suppliers fight to retain margins and revenue and clients become more educated in the process of negotiation.

The stakes are high for both seller and buyer. Sales people and Managers in particular, are having to acquire new and complicated skills which are almost inevitably required in the closing stages of a sale. In fact, to send an inexperienced sales person into the final contract phases without a good awareness of negotiation principles, is almost criminal!

Giving away the "bottom" line to close an order can have a serious impact on a supplier's profit. So a bid needs to be carefully put together to provide room to manoeuvre during the negotiation process. The ultimate aim is a "win - win" situation where both supplier and customer arrive at a deal' which is good for both parties. This is important because seller and buyer may be forming a business relationship which may last many years.
NEGOTIATION SKILLS DO MATTER!
You may be a first class sales person, but if you can't close effectively and profitably your survival through 2005 may be at risk. Every salesperson needs to be aware of basic negotiation skills and to have the ability to put them into practice in the real world.

This special course is designed to allow sales people to experience the process of negotiation from both the seller's and the buyer's viewpoint. Uniquely constructed to simulate reality and based on syndicate exercises, role plays and a case study situation. The course takes participants through bid preparation to final negotiation and provides them with sound strategies for preparing for final negotiation.
A WORKSHOP FOR ALL IT SUPPLIER PEOPLE INVOLVED IN NEGOTIATIONS WITH PROSPECTS AND CLIENTS.
COURSE OBJECTIVES
To enable participants to:
| | |
| --- | --- |
| | Know how to prepare for negotiation. |
| | Use negotiating principles consciously. |
| | Understand the stages of negotiation. |
| | Negotiate in parallel, not serially. |
| | Trade and cost concessions. |
| | Put together a profitable offer. |
| | Participate in realistic exercises and simulations. |
| | Know how to close negotiations creating win - win' situations. |
METHODS
The course commences with an overview of the whole process of negotiation and why over the last few years everything has become "negotiable". The significance of this is explained with relation to the supplier sales cycle and the client buying process. This is particularly important where sales cycles are complex and long, the cost high and there is a multi-level decision process.

This is a highly participative programme with each delegate actively involved in negotiation exercises. A case study relevant to a typical prospect/client's business is included and delegates become members of both a buying or selling team to negotiate a contract to its final conclusion. One team eventually winning the order (the word "winning" is open for discussion at the end of the course!). The course is often linked to the subject of closing. It can also be modified to address other sales skills because of the role play scenarios included.
WHO SHOULD ATTEND?
Sales people and managers who are actively involved in situations where negotiation with a prospect or customer is highly likely and may be an almost inevitable part of final contractual procedures. It provides a detailed focus on the closing phases of the selling process and provides key skills and a better strategy to develop ways of winning business profitably.
COURSE CONTENT
DAY 1 - Commence 9.15 a.m.
Introduction and objectives.

Negotiation into 2004.

Impact on the selling/buying process.

Basic negotiation theory and principles.

Exercise 1: Negotiation Practice.

Review of exercise.

Exercise 2: Group Negotiation.

Review of exercise.

Typical stages of negotiation.

Film "Negotiation".

Briefing for case study negotiation.

Preparation of opening positions.

Evening: Teams work to develop their negotiation strategy and meet to discuss opening bids and areas for negotiation.

DAY 2 - Commence 8.30 a.m.

Meetings to set negotiation stances.

Teams conduct further meetings.

Buying team make decision to buy.

Final negotiation phases.

Sales teams present on their strategy.

Buying team present on how each team performed and announce who they have awarded the contract to and why!

Workshop critique and discussion.

Course end.
OPTIONS IN-COMPANY
The duration of the workshop can be extended to include more detailed negotiations and emphasis placed on other sales skills related to the sales process.

COSTS
Based on £300 per delegate per day + accommodation and mileage at 45p per mile. A full set of workshop notes for each participant is included in the price. Please note that a 'maximum' charge of £1800+VAT per trainer day applies to this workshop.

LMA Sales Training and Consultancy Services
6 Kensington - Silver Wharf - Sovereign Harbour - BN23 5NH
Tel: 01323 471730 - Fax: 01323 471869

Negotiation Skills