STRATEGIC MARKETING
LMA Sales Training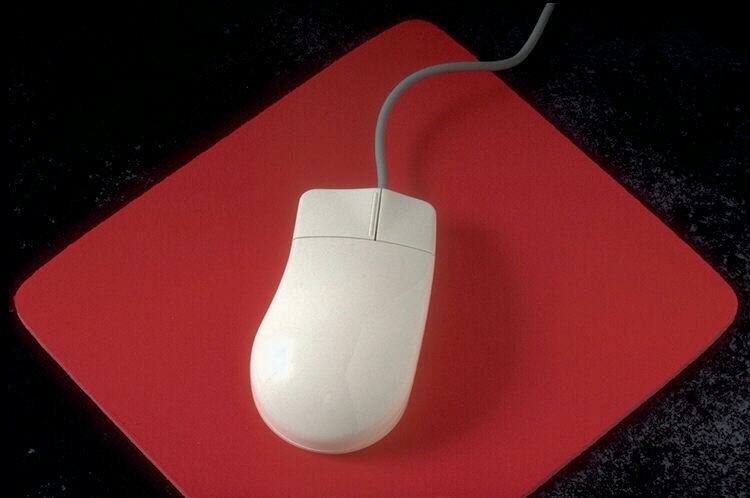 "Integrated Sales Training"

"IN COMPANY ONLY" - DEVELOPING MARKETING STRATEGIES
INTRODUCTION
The aim of this programme is to provide an environment where individuals are exposed to the underlying principles and nature of Marketing, Leadership and Management, its practice and what they need to do if they are to develop and improve as managers and marketeers.

The workshop is designed to meet the specific requirements of the client. The programme should be used to assist the individual manager to progress, and also to bring about organisational and cultural change.

The workshop looks at the business issues facing an organisation and also the human factors that ensure creativity, correct decision making, good planning and effective communication.

Strategic Management, Leadership and General Management concepts and techniques are presented to be used and tested on the course to give new ideas and insights to improve Marketing, Leadership and management at work.

Areas covered include:
| | |
| --- | --- |
| | Analysing and developing Strategic Marketing Plans. |
| | Selecting and making effective use of Leadership and Management styles. |
| | Identifying the sources of power and authority available to a manager. |
| | Generating vision, energy and commitment in people. |
| | Consultation and delegation. |
| | Analysing situations and planning ahead. |
| | Using the skills of people being managed effectively. |
| | Developing and building people as individuals and as teams. |
| | Dealing effectively with the unforeseen. |
| | Every participant has several opportunities to lead and manage a team during the workshop, and receive feedback on performance. Everyone is managed by others and is able to offer constructive observations. |
A WORKSHOP FOR DIRECTORS AND SENIOR MANAGERS TO FOCUS ON KEY COMPANY ISSUES OVER THE 12-18 MONTH PERIOD.
WORKSHOP OBJECTIVES
To enable a management team to:
| | |
| --- | --- |
| | Ensure that existing team work is built on, so that the team continues to develop in the future. |
| | Develop a business strategy for the future. |
| | Produce measurable business objectives for the next 12-18 months together with detailed plans necessary to ensure that the objectives are achieved. |
| | Understand the issues of leadership, motivation, and managing and controlling people, into 2004. |
| | Develop an overall approach to running the business to which all managers are fully committed. |
| | Develop a "system of working", including a "modus operandi" and "modus vivandi". |
METHODS
The programme is highly practical with exercises to focus on the 'real issues' facing an organisation into 2004. The participants learn by doing, with the emphasis on them receiving feedback in a non-threatening environment so that they realise the effect of their style and behaviour on others and can, therefore, plan to improve.
THE WORKSHOP LOOKS AT CRITICAL BUSINESS AREAS:
The environment in which the business operates.
The resources needed to operate effectively.
The systems and procedures necessary to control the resources.
The human relations aspects in the business.
The mission and objectives of the business.
The people involved and management required.

Day 1 - Commence 9.00 a.m.
Introduction and course objectives.

Learning and development methods - an overview.

Problems and their nature - THE BOXES.

Task 1 - Group exercise, performing to standards.

Review and discussion.

Psychometric test - "Team Profiles".

Review and feedback on implications.

Syndicate exercise - Teamwork, the issues into 2007.

Review and discussion.

Evening: Group and individual exercises.

Day 2 - Commence 8.30 a.m.

Review and report back of group and individual exercises.

Strategic Planning - 'The Wheel', a model for Managing.

Group and Syndicate exercise - The situation now.

Task 2 - Group exercise, the importance of creative thinking,
balancing planning and doing.

Review and discussion.

Strategic Planning - The future, key areas to address, putting
plans into practice.

Syndicate exercise - Business Objectives and their implementation.

Review and discussion.

Task 3 -

Business Simulation, Strategy, Planning, teamwork, Financial
Control.

Evening: Group exercise -Task 3.

Day 3 - Commence 8.30 a.m.

Task 3 (continued - Action Phase)

Review and discussion.
Authority - how is it achieved?
* Leadership styles - an overview.
* Motivation - Theory and Practice.
* Motivation of people.
* The Abiline Paradox.
* Discussion on implications of the paradox.
* Group exercise - Teamwork in practice.
* Review and discussion.
Evening: Preparation of Strategic Marketing Plans for the 12-18 month period or the company.

Day 4 - Commence 8.30 a.m.

Presentation of plans and group commitment.

Priority Areas for Company Operations for next 9-12 months.

Review and discussion.

Course end (mid-day).

The course as outlined assumes three and a half days but this time-frame can be adapted to suit individual client requirements, as can content.
COSTS
Based on £300 per delegate per day + accommodation and mileage at 45p per mile. A full set of workshop notes for each participant is included in the price. Please note that a 'maximum' charge of £2000+VAT per day applies to this workshop.

LMA Sales Training and Consultancy Services
6 Kensington - Silver Wharf - Sovereign Harbour - BN23 5NH
Tel: 01323 471730 - Fax: 01323 471869

Copyright LMA Sales Training and Consultancy Services © 1994-2007
All rights reserved.

Strategic Marketing