BUSINESS LETTER WRITING
LMA SALES TRAINING UK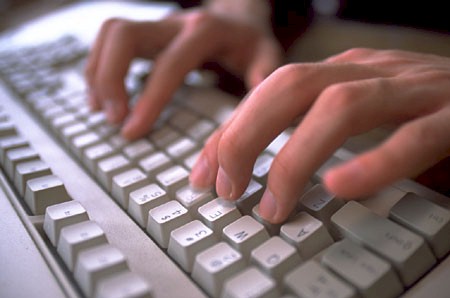 "Integrated Sales Training"

"IN COMPANY" - ONE DAY INTENSIVE WORKSHOP TAILORED TO YOUR SPECIFIC REQUIREMENTS. A USEFUL WORKSHOP FOR ANYONE WHO DOES NOT HAVE A DEGREE IN ENGLISH!

INTRODUCTION
Letters are still one of the main channels of business communication despite the introduction of the fax and e-mail. Well written letters do more than relay information, decisions and actions. They achieve an image of the sender and the sender's company as well as acting as 'substitute' conversations between parties.
WHAT IS COMMUNICATION?
According to the dictionary, it is:
"The process by which information is exchanged"
Information means not just facts; it also means impressions, ideas and emotions. This exchange can take place in a number of ways:
| | |
| --- | --- |
| | Through the written word - letters - e-mail - fax - reports. |
| | Through the spoken word - 'one to one' and via the telephone. |
| | Through pictures and diagrams. |
| | Through facial expressions, behavior/posture. |
| | Through other non-verbal sounds. |
In business, the most usual channels of communication are spoken and written, although visual materials do have a part to play.
We generally use more words than we need to when we speak. However, business writing needs to be as concise as possible but still retain its meaning. It also needs to be precise. Busy readers do not have time to spend on lengthy digressions and explanations.
Since your readers usually cannot ask you to clarify anything that is unclear, they will either make their own assessments, which may be wrong, or overlook points they do not understand, which may give an incomplete picture.
The fact is that poor written communication can create confusion and even worse give a bad impression of you and your company!!!
WORKSHOP OBJECTIVES
To enable participants to:
| | |
| --- | --- |
| | Feel more confident in their writing ability. |
| | Appreciate some of the guiding principles of good written communication. |
| | Understand the importance of good presentation layout. |
| | Understand basic style and content rules. |
| | Understand common grammatical errors. |
| | Reduce the time taken to produce documents by making the first draft more effective. |
| | Develop more readable documents, i.e. concise and accurate. |
WORKSHOP PROGRAMME
| | |
| --- | --- |
| | Introduction and workshop objectives. |
| | Written communication in the business environment. |
| | Exercise: Why we do not enjoy communicating by letter. |
| | Feedback and analysis of participant comments. |
| | Why we still need 'hard copy' communication - letters/e-mail. |
| | Starting at the beginning - thinking about your reader. |
| | Organising your thoughts before you write. |
| | Participant examples - review and analysis. |
| | The three main sections of a letter. |
| | Starting the letter correctly - the opening. |
| | Developing the main theme of the letter logically. |
| | Ending letters well. |
| | Exercise: Review of typical letters. |
| | Basic layout and style. |
| | Sentence construction and ensuring you make sense. |
| | Keeping the letter short, concise and readable. |
| | Correct punctuation. |
| | Editing and proof reading. |
| | Using Word Processing systems effectively. |
| | End workshop and action plans. |
METHODS
Instructor sessions are combined with individual exercises and group syndicate discussions to provide variation and participation.

WHO SHOULD ATTEND?
Anyone in a company who has to communicate with prospects and clients via letters, e-mail or fax and would like to improve their ability to write well.
COSTS
Based on £300 per delegate per day + accommodation and mileage at 45p per mile. A full set of workshop notes for each participant is included in the price. Please note that a 'maximum' charge of £1800+VAT per trainer day applies to this workshop.

LMA Sales Training and Consultancy Services
6 Kensington - Silver Wharf - Sovereign Harbour - BN23 5NH
Tel: 01323 471730 - Fax: 01323 471869

Business Letter Writing