BUSINESS PROPOSAL WRITING AND RESPONDING
TO TENDERS
LMA Sales Training UK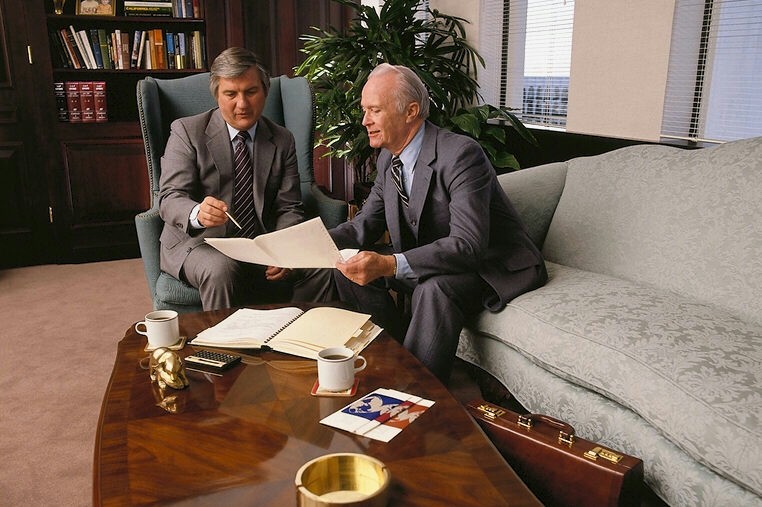 "Integrated Sales Training"

"IN COMPANY" - ONE DAY 'INTENSIVE' WORKSHOP TAILORED TO YOUR SPECIFIC REQUIREMENTS.
'NEW' - NOW AVAILABLE - LMA ' ONLINE' BUSINESS PROPOSAL AND LETTER PROPOSAL TEMPLATES PLUS PROPOSAL CHECKLIST (WORD .DOC FORMAT) FOR PURCHASE ONLINE - CLICK HERE TO GO TO SECURE ORDER PAGE
INTRODUCTION
In today's highly competitive market place, many skills are required to win business. With complex decision making processes and lengthy sales cycles, the final definitive, written offer from a supplier is crucial.

The proposal is the one document which will reach all decision makers. It needs to provide persuasive reasons to buy from your company rather than from the competition.

The quality and content of the proposal is often a crucial factor in the final decision by the prospect or client.
MAKE YOUR PROPOSALS SELL!
Nowadays, many people in the 'sales team' may input to the proposal, both sales and technical. The final document needs to be well organised and structured as it represents the culmination of many discussions with a client. Above all, the proposal needs to be a persuasive business case not a technical dissertation.

There is no 'definitive' way to write a proposal. The document may vary in size from a few to many pages, depending on the circumstances. The issue of responding to tenders successfully is another factor that consumes vast amounts of time and effort.

This course, on the whole issue of written communication, provides a practical look at how to present a good business case. It also looks at mechanisms which can be put into place within an organisation to ensure that all documents adhere to standards. This frequently cuts down the time needed to produce a proposal and may include 'sign off' procedures, if applicable.
A WORKSHOP FOR SALES, SUPPORT AND MANAGEMENT WORKING FOR IT SUPPLIER COMPANIES AND ALL OTHER PEOPLE INVOLVED IN WRITING REPORTS AND PROPOSALS OR RESPONDING TO TENDERS.
COURSE OBJECTIVES
To enable participants to:
| | |
| --- | --- |
| | Improve their ability to produce proposals which are seen as specific to the client. |
| | Make clear the commercial and technical benefits of the proposition in a balanced way. |
| | Appreciate the specific sections of the proposal which are most important to decision makers. |
| | Write good Covering Letters, Introductions and Management Summaries. |
| | Address specifically the prospect's basis of decision and highlight the advantages of the supplier's products/services. |
| | Produce proposals which are strong sales documents, not technical dissertations. |
| | Develop a system for handling responses to tenders. |
| | Appreciate the importance of good proposal presentation and layout. |
METHODS
Instructor sessions are supported by individual participant's exercises.
Client specific sample proposals are used and participants are asked to seek answers to key questions which a prospect might reasonably ask. A written exercise is included to assess clarity, readability and persuasiveness. Instructor guidance is given throughout.
A MAXIMUM OF 12 PARTICIPANTS IS RECOMMENDED FOR THIS COURSE
COURSE PROGRAMME
Day 1 - Commence 9.00 a.m.
| | |
| --- | --- |
| | Introduction and objectives. |
| | The proposal in the selling and buying process. |
| | What is a proposal? - purpose. |
| | What customers want in a proposal. |
| | The structure and content of a proposal. |
| | Exercise: analysis of realistic example proposals. |
| | The main sections of a proposal. Importance and priority. |
| | Approach to projects and organising the bid team. |
| | Covering letters, Introductions, Management Summaries |
| | Advantages Sections and Financial Justification. |
| | Proposal writing style. Clarity index/Readability factors. |
| | Internal IT systems and procedures to support proposal production. |
| | Tests of a good proposal - check list. |
| | Pre-Proposal Reviews - value and importance. |
| | Responding to tender invitations and RFP's. |
| | Reviewing the proposal. |
| | Organising for on time submission. |
| | Post proposal phases and draft documents. |
| | End course discussion and action plans. |
OPTIONS
The duration of the course can be extended to two days to provide more detailed analysis/exercises and to include letter and report writing.

Another option is to link the production of the proposal to the formal presentation of the business case. This means participants are involved during the evening of day 1 in putting together a formal presentation of a proposal which is delivered and evaluated on day 2.
COSTS
Based on £300 per delegate per day + accommodation and mileage at 45p per mile.
A full set of workshop notes for each participant is included in the price.
Please note that a 'maximum' charge of £1800+VAT per trainer day applies to this workshop.

LMA Sales Training and Consultancy Services
6 Kensington - Silver Wharf - Sovereign Harbour - BN23 5NH
Tel: 01323 471730 - Fax: 01323 471869
 
Since last update August 2007
Copyright LMA Sales Training and Consultancy Services © 1994-2007
All rights reserved.
business proposal writing and responding to tenders


Proposal Writing and Responding to Tenders UK