ACCOUNT MANAGEMENT AND BUSINESS DEVELOPMENT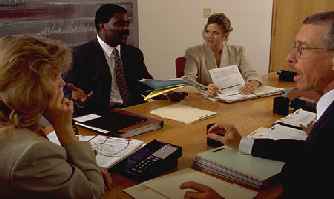 Maximise revenues, establish customer control, with clever account planning
An in-house account management workshop, for up to 4 account managers/teams, and their sales manager/director.
A short workshop. Duration should be discussed, depending on participants experience level, and overall objectives to be achieved.
INTRODUCTION
Whether you are working in a multi-national corporation, or a small to medium enterprise, the thought of building an account plan can be seen as a daunting exercise. Many think it is a waste of time. Often, account plans are written under duress from management, and very quickly gather dust on the top shelf, never to be seen again!
The need of a plan is important, as it is a barometer; it is a method of determining progress, and with that, overall success. ie revenue success!
Success is usually always measured by revenue! As we know there are important steps we need to take on the way, to maximise those revenues.
This account management workshop uses clever techniques to build the plan i.e. an account plan that evolves, rather than gathers dust! A plan that is constantly built on, discussed, and acted upon. This is a planning methodology that works.
FOR THE SALESPERSON OR HIS/HER MANAGEMENT
For the first time, an account management workshop that assists the account team/manager progress his customer focus from one of 'another supplier' to one of 'strategic partner', and a methodology to allow management the ability to review account status with a well proven framework.
This short workshop contains powerful techniques, that quickly offers the sales person and his management a view of where they are positioned with important customers today, and the action planning that needs to be taken to get to the defined perfect state with that customer, or group of customers. This in turn, better positions your company to return maximum revenues, over an agreed period of time.
WHO SHOULD ATTEND
The programme is designed for business people (sales and/or management) that wish to progress stronger relationships with their most important customers. The programme helps both sales management and account managers understand the key actions that need to be taken to assist maximise revenues.
COURSE OBJECTIVES
| | |
| --- | --- |
| | To allow business people to recognise and agree the current relationship and revenue levels with their customer(s) i.e. Where do we stand now? |
| | To understand where we want to go? |
| | To build action plans to enable the movement from the 'here and now' to the 'perfect state.' |
| | To remove weaknesses, and exploit the strengths and opportunities. |
| | To improve your win loss ratios. |
| | To maximise on real opportunities, rather than dreams |
| | To use a set of tools that can be applied, to provide a uniform view |
| | To allow consistency of approach across the entire sales organisation. |
| | To move from 'another supplier' status, to one of strategic partner. |
COURSE CONTENT
Account manager/teams will be asked to present a 20minute account overview, which describes the current relationship/pipeline of their existing account(s).
| | |
| --- | --- |
| | Introduction and objectives |
| | Tools that help managers, manage, and sales people sell |
| | Exercise - Agree and understand the key elements of the Account Plan |
| | Exercise - Participants calculate their current status with target customer |
| | Supplier strengths, and weaknesses are determined |
| | Target customers strengths and weaknesses are determined |
| | Exercise - Cross checks and measurement of strengths and weaknesses |
| | Agree the perfect state |
| | Devise key action plans that will achieve the perfect state. |
| | Review, by presentation, and agree action plans |
| | End course discussion |
| | Close |
KEY TRAINER
Nigel Lanch
Executive Sharpness
Nigel is a professional Business Manager. with a particular bias towards sales and marketing development. He has held a number of senior sales, sales management and business management positions with IT suppliers, notably DEC, BT and Logica. His understanding of internal customer dynamics and business drivers is invaluable to him in the running of this workshop. Sector experience covers telecommunications, mobile communications, finance and oil.
COSTS
Based on £300 per delegate per day + accommodation (if required) and mileage at 45p per mile. A full set of workshop notes for each participant is included in the price. Please note that a 'maximum' charge of £1800+VAT per trainer day applies to this workshop.

LMA Sales Training and Consultancy Services
6 Kensington - Silver Wharf - Sovereign Harbour - BN23 5NH
Tel: 01323 471730 - Fax: 01323 471869

Account Management